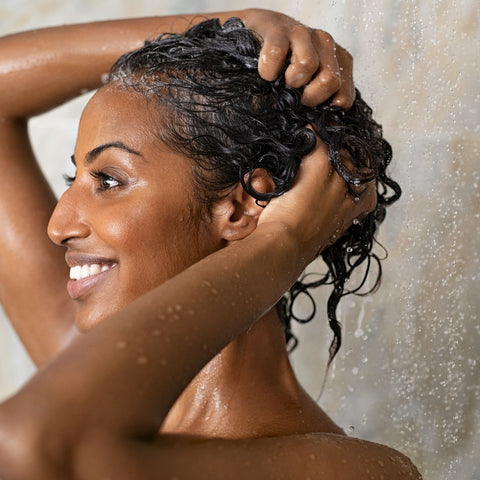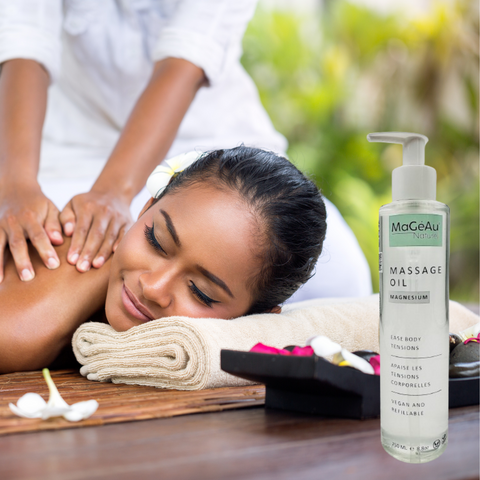 Conditioner
Transform your hair care routine, and order your Conditioner now.
Show more
Experience the deep hydration of MaGéAu Naturel Magnesium Vegan conditioner that sooth your scalp, revitalises your hair, leaving it silky-smooth and manageable. MaGéAu Naturel takes pride in being the best natural and vegan conditioner that caters to your hair's unique needs.
Our Magnesium conditioner is an essential part of any hair care regimen as it helps alleviate irritation. Whether you have curly hair, damaged hair, or coloured tresses, our vegan conditioner is your go-to solution.
MaGéAu Naturel magnesium conditioner creates the ideal environment for healthy and vibrant hair. Magnesium, with its unique scalp-soothing properties, transforms your haircare routine into a revitalising hair experience.
Our commitment to nature extends to every aspect of our product. MaGéAu Naturel Vegan Conditioner is an all-natural and vegan conditioner that nourishes your hair without harsh chemicals. Like all our products, it's designed with sustainability in mind. Our packaging is refillable and reusable, thus reducing environmental impact and supporting a healthier planet.
Conditioner Ingredients
Aqua, Cocos Nucifera Butter, Simmondsia Chinensis Oil, Persea Gratissima Oil, Cetearyl Olivate, Sorbitan Olivate, Lactobacillus Ferment, Magnesium Stearate, Tocopheryl Acetate, Chamomila Recutita Flower Extract, Cotinus Coggygria Leaf Extract, Nymphaea Alba Extract, Chamomila Recutita Flower Extract, Magnesium Chloride, Citrus Paradisi Seed Extract, Fragrance
Shipping
There are no extra fees to pay for taxes, except for Switzerland (7%) and the United Kingdom (20%).
Shipping is only available within European countries due to sustainability reasons and to reduce CO2 production.
If your order is above 60 CHF, it qualifies for free shipping and will be processed as soon as possible.
If you receive a damaged parcel, please contact customer service.
Returns are accepted and a return sticker is provided upon delivery to send back the item for free.
Prices are listed in euros, inclusive of taxes (except for the UK and Switzerland). If you have any questions or need assistance, please contact our customer service by visiting our contact page.



Nourish your skin withNatural Ingredients
At MaGéAu Naturel, we are committed too using only the finest natural ingredients in our skin care products. Our hand lotion and lip balm are crafted with a blend of nourishing ingredients such as shea butter, cocoa bur, avocado butter, jojoba seed oil. aloe vera extract, and beeswax, We also include ingredients like chamomile flower extract, white water lily extract, and grapefruit seed extract to soothe and protect your skin.
Achieve Radiant skin with MaGéAu Naturel
Our natural and vegan formula is designed to give you radiant and youthful-looking skin. Infused with magnesium chloride, Rhus Cotinus leaf extract, and vitamin E, our hand Lotion and lip balm revitalizes tired and guided by the objective to help your skin glow with our 100% naturalskin, leaving it feeling soft, smooth, and hydrated all day long. Say goodbye to dry and uneven skin texture and hello to a fresh, supple, and glowing complexion with MaGéAu Naturel.